Media Partners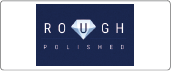 Rough&Polished is a news agency based in Moscow and covering events in the diamond industry and jewelry markets worldwide, also highlighting developments related to other precious gems and precious metals. News and comments on the Rough&Polished website at http://www.rough-polished.com/en/ are published in Russian, English and Chinese. Our policy is to play the role of an interface between Russian-, Chinese-, and English-speaking professionals to give them a possibility to exchange business views and experience. Our readers are offered on-line industry news reported by our correspondents in Russia, Namibia, Belgium, Netherlands, Italy, China, India and the United States; exclusive interviews with industry participants; comments and analyses by international experts. These materials are used by diamond companies, government agencies, as well as by a great number of other mass media.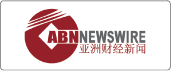 亚洲财经新闻(ABN Newswire)为世界各大上市公司提供新闻资讯及视频发布服务。通过专业的网络数据库和财经新闻发布平台,亚洲财经新闻以十余种语言有效地将信息直接传达给全球各大金融媒体和投资者。历经多年尖端软件的开发,我司已经与各大新闻媒体和社交媒介紧密结合,被彭博(Bloomberg)、汤森路透(Thomson Reuters)、道琼斯(Dow Jones)Factiva等认可为全球首屈一指的财经新闻机构,并与彭博、雅虎财经和汤森路透等建立了坚固稳定的合作关系。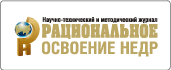 A scientific, technical and methodological journal it addressing a wide range of aspects of underground resource management, including such issues as legal and regulatory frameworks and methodological support, economic strategy and innovation-driven development of the Russian mining industries. The Journal provides detailed coverage of efficient and comprehensive development of mineral deposits, high-level processing and conversion of minerals, development and application of novel geotechnologies and equipment, and industrial safety; discusses the environmental aspects of underground resource management; presents the analytics on mineral reserves and resources, mineral markets, and keeps the readership informed on the important industry events.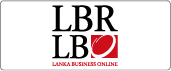 LBO, launched in 1998, provides insightful news and analysis on policy, industry and economy.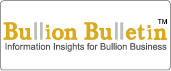 Bullion Bulletin (BB) is launched with an objective of disseminating market information on Bullion markets. BB intends to focus on issues concerning refining, bullion markets, price behavior & outlook, gold products, policy issues, mining, etc. Within a short span of time Bullion Bulletin has gained momentum & readership across the globe. Apart from the existing synergy with two bullion conferences (India Intl Gold Convention, & India Gold Forum), Bullion Bulletin partners with many global conferences pertaining to bullion, refining, mining, etc. This way, Bullion Bulletin reaches to a wide spectrum of industry through circulation at these very important global conferences & seminars. Foretell Business Solutions Private Limited, established in 1996, is a Bangalore based commodity research and advisory firm. Foretell assists firms in commodity businesses in price risk management, procurement/sourcing and market intelligence. Foretell organizes path breaking conventions to bring together industry participant to seek, share, network and grow business. Foretell organizes three very prominent conferences on Bullion, namely India International Gold Convention (IIGC), India Gold Forum (IGF) and Global Gold Dore Forum (GGDF). For details visit www.goldconvention.in, www.bullionbulletin.in & www.golddoreforum.com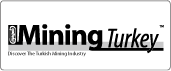 Mining Turkey has been the first and only English mining magazine published in Turkey.The vision of the magazine is promoting Turkish mining industry to international mining companies and foreign-invested companies and their executives who present in Turkey. The magazine consists of articles, reviews, interviews, recent developments about Turkish mining industry as well as company profiles, case studies and high technology products. All articles and reviews are written by eminent people of mining industry or lecturers of prestigious universities. Mining Turkey creates a great opportunity for the companies which desire to collaborate with international mining companies in abroad or Turkey.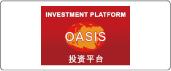 OASIS Investment platform is an international dialogue platform. The management company of the Platform bases in Moscow, Russian Federation.
One of the priorities of the Platform is to help companies from different countries, which work in mining, financial, mining equipment, investment and other industries to establish effective cooperation relations.
Platform business scope includes investment, lawyer services, translation, GR \ PR services, business visits and tourism, market development and agent services in Russia.
The mail advantages are:
1) We are focused on the promotion of concrete projects, including small and medium-sized businesses, on the organization of direct contacts between entrepreneurs from different countries.
2) We pay special attention to the enterprises located in the regions.
3) We use a flexible approach to the organization of cooperation between partners, which lays the groundwork for combining the advantages of project participants from different countries.
4) Our website is made in three language versions - Russian, Chinese and English. These versions are synchronized constantly which provides an easiness and effectiveness of a communication between users of the platform.
Welcome to Russia!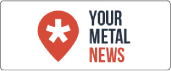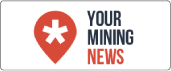 Your Industry News is a leading online provider of business news and information related to a broad range of markets within the energy and mining sectors. Your Industry News is made up of 42 targeted news channels, each with its own URL (including www.yourminingnews.com and www.yourmetalnews.com), that receive over one million page views every year. The sites contain millions of pages of press articles and features stored from its conception back in 2007, making it highly searchable and well ranked by search engines.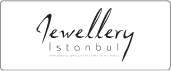 We provide you with the latest breaking news and videos straight from the jewelry, watch and accessories sectors.
Why Associate With us (Jewelleryistanbul.com) for Digital Marketing
Digital Marketing Strategy for Businesses of All Sizes: We understand that the online marketing needs of small and growing businesses are different from those of the mature companies. We have unique strategies which are effective in increasing website visits and leads at low costs. Take note we are not a product selling website!
All our services are towards introducing your company to the world, increasing your web site visitors, brand awareness by publishing articles and press releases, brand awareness by targeted visitors, be social media tagged, Easily Advertise your product and meet export opportunities. Find your way to our page and take your place on the page which is reserved especially for you as soon as possible. It is not necessary to have a web site to become a member to our portal. We specially propose membership for those firms that don't have a web site.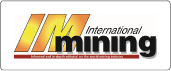 International Mining (IM) is the leading global technical publication for mining industry management. It covers the full spectrum of the world's extractive industries from exploration through mining and processing to metallurgy and the finished products. The magazine also provides a global overview of which mining company (large or small) is doing what where. IM Events, the conference and exhibition arm of IM, offers a range of specialist mining events around the world.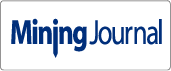 Mining Journal is the industry's leading source of intelligence for global mining investment, finance, and business. It is an indispensable information source for any mining professional or investor, covering all aspects of the industry from grass-roots exploration, through financing and development, production and marketing, and in-depth reporting on the multi-billion-dollar mining technology and services sector
Access the latest news, exclusive interviews, surveys, opinions from experts and the industry's best columnists, market trend data, financial information and news of business development opportunities online at Mining-Journal.com or in the fortnightly journal.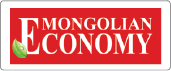 The Mongolian Economy is the Mongolian and English language magazine published monthly since 2011. The Mongolian Economy is the first and English languages magazine to cover news stories, articles, features about Mongolian business and economy, foreign direct investment and Mongolian law and tax. Today, the Magazine gained its reputation among Mongolian businesses, policy makers and foreign investors.
Presently, the Mongolian Economy is the go-to business and economic magazine for those looking for up-to-date news and information on the country's economy.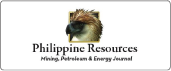 Philippine Resources Journal is the magazine of the Energy business in the Philippines, specializing in the Minerals, Oil & Gas and Renewable Energy sectors.
We are the magazine that the key people in mining, petroleum and renewable energy rely upon for news and feature coverage of their business – including new and ongoing projects, exploration and development, company activities and profiles, technology advances, people on the move, conferences and expos, and other important updates.
Philippine Resources thus offers a major marketing and advertising opportunity. Companies doing business in the mining, oil & gas and renewable energy sectors now have a cost-effective way to significantly increase their brand exposure and promote their products and services to the right people – to their clients and potential buyers.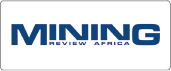 Mining Review Africa is the leading African distributed monthly mining magazine in the industry. Our publication is seen and read by an audience of over 31 000 influential mining authorities and key decision makers across the globe. We go above and beyond for our clients, ensuring maximum exposure at major global mining conferences with a key focus on mining projects in Africa as well as the key industry professionals involved.
Our distribution extends to charter planes that fly mining routes across the continent. We are able to do this through our well established and long-lasting relationships with Anglo American charters, Majestic Air and others.
Contact us to reach Africa's mining industry or sign up to our daily news and stay ahead of industry breaking news, trends, projects and more.


PORTAL is a quarterly magazine that consolidates Technical Information, Progress Reports, News Developments, Issues and Concerns on the mining industry. It is committed to communicate the good Safety and Health, Environment and Social (S.H.E.S.) practices within the industry to government agencies, local government units, business sector and the public in general. PORTAL Magazine houses regular article contributions from government agencies and mining organizations. Every issue of PORTAL Magazine is being distributed for FREE to the following:
·Mining Companies
·Government and Mining Organizations
·Local Government Units
·Academe
·Industry Suppliers
·Impact Communities
·and other Stakeholders
·Choice Hotels and Establishments
·Schools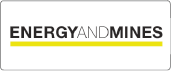 The cost of energy and carbon is now a material issue in the mining sector. In response to the growing need for mines to find low-cost, low-carbon and reliable sources or energy Energy and Mines produces conferences, reports and news on alternative energy in mining.
Through its global event series (Canada, South Africa, Chile, UK, Australia), web portal, and newsletter, Energy and Mines brings together the mining and alternative energy sectors to drive solutions for affordable, reliable and sustainable power for mines.
Over the last five years, Energy and Mines has built a reputation amongst the mining and renewables sectors as the first point of contact for connection and information on renewables and alternative energy in mining. We have strong links with senior mining leaders, renewable energy developers and key players driving the technology, research and development in this space.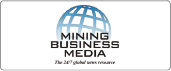 MiningBusiness.net is the first 24/7 global resources news service, bringing a fresh, original approach to the global mining sector's unceasing need for information.
MiningBusiness.net'sunique on-line media service delivers continuously updated mining news and commentary by experienced mining journalists to readers in more than 100 countries.
Its comprehensive, informed and timely coverage of events, decisions and issues around the world is specifically framed to meet the needs of miners and suppliers, service providers and investors in an increasingly interconnected international sector.
Subscriptions to MiningBusiness.net are AU$275 (including GST in Australia) for 1-10 users. Its high levels of international readership (Australasia 55%, Americas 14%, UK/Europe 11%, Asia 11%, Africa 4%) offer outstanding, cost-effective advertising opportunities.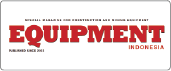 Equipment Indonesia Magazine is special media for equipments and trucks working in mining, construction, agriculture and forestry sectors. The magazine also covers industrial equipments, metal working and machine tools. The readers of Equipment Magazine consist of contractors in construction and mining industries, agriculture and forestry and related sectors, owners of equipments (rental companies), manufacturers, distributors/dealers of equipments, financial companies (leasing and banking), etc. Published monthly with 5.000 copies per month, our mission is "to reach the users and prospective buyers of equipments and machineries (new and used equipment) and to help the manufacturers, dealers supplying equipments that are suitable to the market needs. We have one and only one purpose — to sell your products and industry-related services." Equipment Magazine also will meet your equipment selling needs through our website, www.equipmentindonesia.com. And today, you could also read digital edition (e-magazine) on providers like Scoop (www.getscoop.com) and magzter (www.magzter.com).


本网得到了国内外矿业行业相关协会、专家、科研院所、地质勘查单位的鼎立支持,立足于国内外矿产企业、设备企业、投资公司、等其他行业企业,以市场为导向,提供国内外最新资讯,各矿种精准行情,精选矿权信息,专家在线技术指导,人物访谈,企业宣传推广等服务,以"最新、权威、精准、有效"为宗旨,用我们优质专业的服务为广大国内外客户的战略决策提供有价值、真实可靠的市场参考资讯。
中国矿权资源网(www.kq81.com/www.kqzyw.com)的发展和成长离不开国内外矿业人士、企业的支持和帮助,我网将凭借先进的信息技术、完善的管理机制、广泛的网络覆盖及专业的人才团队,将我网打造成国内外矿业方面交流、合作、沟通的贸易资讯平台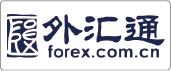 外汇通网站于2002年正式创立,是目前全球华人在线"涉汇"的首选网站。外汇通秉承"助力中国人 淘金全世界"的经营理念,通过垂直门户网站、产品和应用组成的一站式全方位服务,为广大用户提供实时专业的投资信息,并为用户的投资理财保值增值提供专业解决方案和服务。外汇通的发展始终带着强烈的使命感,成立十余年来,凭借在外汇行业的资深扎根和互联网技术的与时俱进,外汇通始终保持在中国业界的领先地位。
在外汇金融专业服务提供、互联网技术以及两者有机结合等方面,外汇通始终站在行业和技术前沿,为广大用户提供专业财经服务和与时俱进的用户体验。在财经网站中,外汇通是中国首家提供在线互动问答服务的网站;也是第一个为投资爱好者提供在线培训教程的网媒;并与国外知名媒体有着业务合作,为中国用户提供国内外最权威、最及时、最准确的金融报道和策略分析……时至今日,外汇通为广大投资爱好者提供9大服务:新闻资讯服务、观点评论服务、互动沙龙服务、交易社区服务、金融在线培训服务、实时行情服务、在线工具服务、产品类服务和营销推广服务。
外汇通正在并将继续为中国投资爱好群体提供与时俱进的数字化专业财经服务,逐步实现"助力中国人 淘金全世界"。带着这个使命,外汇通将把百万投资网民聚集起来,实现信息共享、用户互动,为用户提供更好、更专业、更愉悦的投资理财服务和在线体验。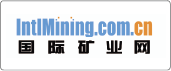 国际矿业网(www.intlmining.com.cn)是青岛矿交所继中国矿权交易网之后,又新推出的一个网站, 主要面向国际化的商贸客户和群体。国际矿业网在承袭了中国矿权交易网种种优势的基础上,进一步丰富了网站内容,完善了客户服务机制,朝着更广阔更深远的方向和层次发展,将会给广大会员和客户提供一个更加便捷完善的国际化、专业化网络交易平台。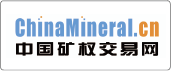 中国矿权交易网(www.chinamineral.cn)作为青岛矿交所的下属网站, 于2003年正式投入运营,是目前国内矿业界首家最完善、最具有代表性的矿业类专业网站。在国内现有的矿业网站中,最具发展优势。青岛矿交所作为中国第一家专业的国际性矿业服务机构,为中国矿权交易网的发展提供了坚实的资金基础。它随着青岛矿交所知名度的不断提高而享誉全国,2004年、2005年伴随着青岛矿交会的举办,也随着报纸、电台、网络等媒体在矿业届频频亮相,特别在一些国家级矿业报刊、网络上全部实现资源共享、网络互连(中国矿业报、中国黄金报、地质勘查导报、中国矿业网、中国有色金属网等),为中国矿权交易网的发展奠定了良好的基础。中国矿权交易网实现智能化管理,采用会员管理制度,已拥有企业用户12000多家其中VIP 用户846家,70%以上的会员单位都能通过中国矿权交易网来收发信息、拓展业务。经过五年的发展,中国矿权交易网已经储备了相当的客户资源,这部分会员将会伴随中国矿权交易网的发展成为专业的矿权交易经纪人,进而将中国矿权交易网带到世界的每个角落,为中国矿权交易网向国际化专业网络平台发展提供了很好的空间。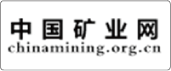 China Mining Website (chinamining.org) is the official English-language website sponsored and established by China Mining Association (CMA) on August, 2006. It is operated and maintained by Information Center. The website is a portal which aims to promote the development of mining industry and the dissemination of information. Its columns include Comprehensive News, Policies and Regulations, Company News, Membership Display, International Mining, Green Mines, Conference & Exhibitions, etc.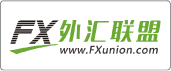 外汇联盟是业内知名的老牌外汇网站,主要提供外汇行业报道、外汇交易培训、外汇智能交易(外汇EA)、外汇跟单系统等专业金融服务。自2006年成立以来,以丰富、精彩的站点内容赢得了广大外汇投资者的信赖与好评。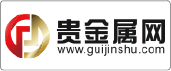 贵金属网-(www.guijinshu.com)是综合性的贵金属投资门户网站。建立于2010年10月,本网站以专业贵金属黄金白银财经资讯推广为核心,致力于为中国企业及黄金投资者提供优质的信息、系统、资讯等服务(黄金T+D、纸黄金投资,金条金币买卖,黄金白银期货 等),并为企业及个人投资者提供第一手的投资建议及开户指导。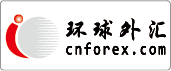 环球外汇网 (http://www.cnforex.com)隶属于上海鲸高投资管理有限公司,成立于2004年。成立十余年始终定位服务于全球华人,提供24小时实时外汇与财经新闻资讯、专家评论、专业投资分析工具以及全国巡讲。以其全面丰富的外汇专业内容、吸引了越来越多的银行、金融机构和广大的汇民,访问量节节攀升。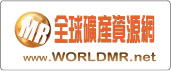 Global Mineral Resource net (http://www.worldmr.net) is a famous international mining portal.It was founded by a group of well-known international mining background and passion for the internet in early 2008.Over the past few years,as the result of our unremitting efforts and with the help of more than 10,000 mineral enterprises members in the domestic and International,we always maintain a high reputation and influence in the mineral circles,as well as play irreplaceable role in accelerating mineral news spreading,active mineral market transactions and promote mineral technology development.
Our service aims:Based on domestic,be geared to the need of the world, serve for client,advance with client,anything is possible.
Our business policy:Complete with other's advantages,focus on innovation,have newer and better products,client first,faith is root.
Our long-term development goals:Internationalization perspective Functional diversification,standardization of service:trying to provide more and better information to support mineral globalization.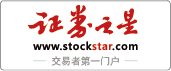 stockstar.com – the First Internet Finance Portal in China
Founded in 1996, stockstar.com was the first stock market focused website in China. It is also one of the largest mobile financial information/service provider and a leading financial internet media in China.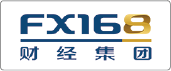 FX168 财经集团(www.FX168.com) 是以大中华区的上海、北京、深圳、苏州、香港以及北美温哥华、欧洲伦敦为运营基地, 提供 24H 专业全球财经资讯、金融数据、投资教育培训、金融会展、品牌推广等综合服务的知名供应商。我们的业务涉及全球 39 个主要投资市场,拥有上千家机构合作伙伴,服务面向中国 2 亿投资者及全世界 5000 多万华人。集团下设 FX168 财经报社(香港)、 FX168 财经学院、 FX168 金融研究院、 FX168 事件统筹四大事业群及八个专业运营部。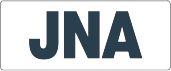 JNA is a professional B2B monthly magazine dedicated to delivering up-to-date market information on the jewellery industry around the world. With its Special Features, Insight and Intelligence reports, JNA provides true value that fosters synergies and yields business opportunities within the jewellery industry. Its features on design and its stylish showcases provide a glimpse of upcoming trends influencing the jewellery landscape.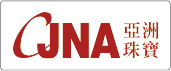 CJNA is a monthly business magazine focusing on the needs of the Chinese-speaking players in the jewellery industry. CJNA is committed to serving the trade with its editorial excellence, delivering timely, in-depth and unbiased information that is crucial in identifying business opportunities and making business decisions in the vast Greater China market.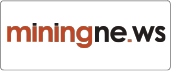 Inside Mining magazine features valuable information on mining and exploration projects in Africa and beyond. The related industry website www.miningne.ws gives readers daily up-to-date news. Inside Mining is published by 3S Media – 55 years of publishing excellence. Visit http://www.3smedia.co.za/publication/inside-mining/ for more.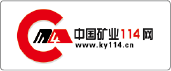 成立于2003年,马鞍山矿山研究院主办,中国金属学会、中国冶金矿山企业协会协办,致力于为矿业技术与管理人员提供专业文献、学习资料的下载,为矿业公司、项目业主提供专业技术咨询。网站融合《金属矿山》、《现代矿业》优势资源,已成为国内最大的"矿业文档在线阅读平台",同时网站建有手机站、数字期刊,微信公众号等多终端,可为矿业装备企业提供从软文发布、产品展示到市场调查、活动组织等全方面服务。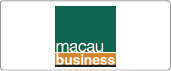 Macau Business is a monthly magazine. Launched in May 2004 by "De Ficção – Projectos Multimedia" it was the first English-language magazine focusing on business and the economy of Macau and the surrounding regions. Over 13 years running, "Macau Business", has established itself in the English-language community.
Every month Macau Business presents a range of in-depth stories with sections dedicated to Gaming and property.
Headquartered in Macau SAR, Macau Business has expanded to be sold overseas by New York-based magazine online store Magzter.
A growing readership that attracts subscribers from as far afield as Japan, Australia, Taiwan, Singapore, Canada and the USA makes the publication the most internationally recognized.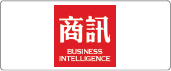 由多媒體公司投資出版的《商訊》月刊,是英文《澳門商業》月刊的中文姊妹刊物,於2005年9月創刊,每月初發行。
《商訊》月刊擁有獨立的編輯部和編輯方針,並在香港、廣州、深圳、珠海和上海等地聘有特約記者,力求從深度和廣度上提供並分析商業資訊,填補澳門長期缺乏中文商業和財經類期刊的空白。它致力於透視澳門商界動向,包括博彩、旅遊、會展、零售、物流和地產業的發展,同時聚焦珠三角地區的商情變遷,關注大中華經濟圈的商機消長。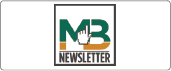 The oldest English newsletter in Macau, with more than 4,000 subscribers that receive daily the most updated, exclusive and breaking news every day.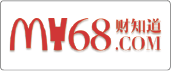 财知道MY68-成立于2014年,是一家综合性的大型金融资讯门户网站,提供财经、金融、黄金、白银、股票、能源、外汇、保险、银行、基金、信用卡、信托、债券、现货、期货、p2p、理财及社会热点新闻等多种实时资讯。你不知道的,尽在财知道!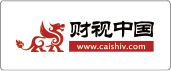 财视中国倾力打造海内外顶级金融家对话圈,旨在为金融界高端人士提供自由交流、思想碰撞的平台。我们专注于海内外金融政策与解读,金融高层互动与往来。建立了一个金融界沟通、对话与合作的平台。在金融机构高层及相关协会领导的关怀和大力支持下,财视中国邀集国内外重要金融机构和杰出金融界人士到会演讲及专访,利用跨媒体平台扩大品牌的影响力,为金融机构提供金融、政策咨询,加强机构间的交流与合作。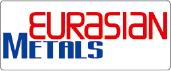 International industrial magazine "Eurasian Metals", established in 1996. Bimonthly (6 issues per year). The main scope is metallurgy and industries directly connected with it.
Focus audience: leaders, managers and leading specialists of the big steel and metal companies. The magazine maintains partner relations with EVRAZ, MMK, Severstal, NLMK, Mechel, Metalloinvest, OMK, TMK, UMMC, VSMPO-AVISMA, and other steel and metals companies in Russia as well as with foreign companies and organizations – such as World Steel Association, CRU, Marcegaglia, Danieli, SMS Group, Tenova, Primetals, etc.
Permanent headings: · Economics · Mining · Steel industry · Oil-gas-pipes · Non-ferrous metallurgy · Metals markets · Precious metals · Rare and rare earth metals · Machine-building and metalworking · Ecology · International review · History · Arts and handicrafts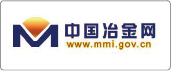 MMI.GOV.CN is the website approved by the China Iron and steel association. It was designed and founded by the metallurgical industry information center, and was formally launched in March 29, 2001.It enables the steelmakers, traders and steel-related institutions and research centers to search and acquire information including the following columns:
Iron and Seel Industrial News
ŸFreight Market
Technology Innovations
ŸSteelmakers news etc.
ŸDaily Market (manufacturer's and market price)
Monthly Market Review
Iron and steel data Statistics --domestic production and import& export data and world production and I & E data
Trade Policy --domestic and foreign trade policy


财股网(Caiguu.com)始于2005年,是独立建立和运营维护的一家提供最全面、准确、及时的专业财经、股票、理财,且以股票为专注的资讯门户网站,是专门为股民投资者收集整理股票投资所需的涵盖国内外股市要闻、宏观经济信息、各行业趋势走向、微观公司动态信息以及相关专业信息数据、研究报告等免费资讯的金融资讯服务网站。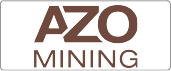 AZoMining is an online content marketing platform which reaches engineers and industry professionals in the mining and exploration community. With a worldwide audience, AZoMining is widely regarded as one of the leading digital mining magazines.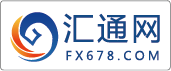 汇通网(www.fx678.com)作为中国金融衍生品领导品牌,致力于为用户提供最全面最快的资讯服务,提供稳定实用的软件及完善的的培训教学,帮助投资者实现信息对称,为中国金融衍生品健康、有序、向上发展不断努力和服务。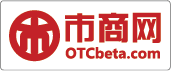 OTCbeta.com 市商网是中国金融交易市场的专业媒体,整合众多资源优势,现已获得国内各大交易中心的关注。而市商网也是金融要素市场门户唯一一家新闻源媒体,市商网新闻不仅在网站能搜索到,并且可以在百度新闻、百度网页、360新闻、搜狗各大搜索引擎搜索。同时新闻成功入驻搜狐客户端、网易客户端、今日头条客户端等等各大新闻客户端,日阅读量超过90万。市商网网站日均IP已突破30万,微信粉丝突破20万。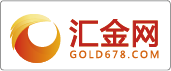 汇金网(www.gold678.com)致力于为投资者提供技术、交易为理想社区的门户,网站内容不仅涵盖外汇、贵金属、原油等衍生品基本面、技术面分析,图形,行情。团队为各阶层投资者提供策略信号指标及教程,搭建一个专注、专业的投资者交流平台。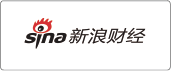 新浪财经提供7X24小时财经资讯及全球金融市场报价,覆盖股票、债券、基金、期货、信托、理财、管理等多种面向个人和企业的服务。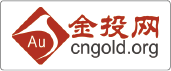 金投网是为广大投资者免费提供金融资讯服务、分析研究、投资理财工具、金融数据产品等价值服务的综合性金融门户网站,金投网同国内外上百家网上内容供应商建立了合作关系,为投资者提供各类极具价值的财经资讯,以热点滚动、实时播报、专题跟踪等多种形式发布,内容饱满详实,展现形式丰富,互动性突出,涵盖黄金、白银、原油、外汇、股票、现货、理财、财经、机构、邮币卡等十多个财经领域,为投资者呈现真实鲜活的财经资讯。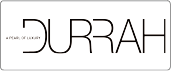 As many know, Durrah is a premium luxury lifestyle magazine presenting articles related to high-scale, covering topics including VIP interviews, Art, Culture, Jewelry, fashion Industry, Perfumes, Yachting, Architecture, Hotels and travel around the world. Durrah's quality is unsurpassed. Durrah, in Arabic, translates to 'Pearl', that focuses on luxury that is based on substance and lifestyle with intellect, rather than excess. On contemporary living that evolves from deep-set roots, rather than globalization, ensuring an inherently authentic flavor for a globally travelled audience. With a core focus on the colorful fusion of both traditional and modern elements that make up the Arabian identity, Durrah aims to promote and preserve all of the elements that make the Arabian Gulf so unique. Durrah adopts international standards, however also remains closely connected to Middle Eastern heritage, culture and achievements, all of which are prominently featured.
Targeting the high net worth individuals in GCC countries, Durrah was launched in Sept 2008. Five thousand copies of the publication are currently being printed for every issue and hand delivered by DHL to a selected client list in Bahrain, Kuwait, Saudi Arabia, Qatar, UAE, Oman and few copies to Europe & USA.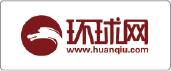 环球网由人民日报社、中央网信办批准,人民网和环球时报社共同投资设立,是中央级新闻网站、中央网信办获准的可供网站转载新闻的新闻单位。凭借强大的媒体平台和原创内容生产力,环球网全方位跟踪全球热点,第一时间传递中国声音,是中国人了解世界首选的信息分享平台。
环球网有450多名特约、特派记者,遍布全球150多个国家和地区,每日更新1000条原创新闻。
环球网致力于建立国际化资讯平台,通过及时、客观、权威、独立的报道,消除中国与世界的信息鸿沟,帮助中国人更好的抓住机遇、实现发展,打造融媒体服务平台,发挥领先的内容整合与资源优势,通过价值分享与传递,助力中国企业走向成功。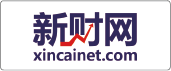 The new financial network (www.xincainet.com) under the Beijing bear Network Information Co. Ltd., founded in 2008, with the perfect service system, with strong technical force and strong information content, to provide accurate data, users, marketing, online interactive services for enterprises and individuals.
The new financial network to "Internet plus" as the core value, the establishment of the Internet banking, mutual eight gold products, medical science, finance consumption, global market, entertainment gossip, and special video channel.
The new financial network aims at transmitting the most timely information about current affairs, people's livelihood and hot spots of information at home and abroad for the majority of enterprises and individuals, and screening the most valuable news. At the same time pay attention to the value of news mining and trading combined with practice. In the era of big data, to explore new ideas for the development of Internet plus "," accurate "open data services for the pioneer, and a one-stop service for major companies recommend the most advanced and most valuable products.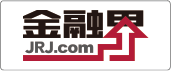 The only US-listed Chinese Internet financial information company.
JRJ.COM was founded in 1999 and hosed listed in NASDAQ on October 15th,2004(NASDAQ:JRJC).It's the only internet company of finance and economics listed in USA.As China's most powerful financial provider, it committed to provide comprehensive, timely, accurate an professional Chinese finance, economic and stock data as information to vast number of investors and institutional users.
JRJ.COM provides 7*24 service, present the professional, comprehensive as well as valuable global financial information, covering macroeconomic news, stock market, listed companies, fund bonds, financial product query, derivation information and market quotations, as well as stock analysis and finance software download service, what's more it including stock forum, individual stock forum, financial forum, on-line salon, blog and other interactive platforms provide intimate services to the users.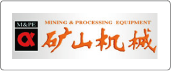 《矿山机械》杂志为历届中文核心期刊,中国科技核心期刊,全国优秀科技期刊,首批被国家新闻出版广电总局认定的学术期刊。《矿山机械》杂志是创刊于1973年的国家级应用技术类刊物,是中国唯一能覆盖矿山机械领域各专业和行业的杂志。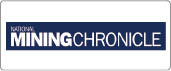 National Mining Chronicle is your informed connection to what's making news in the Australian and overseas mining industry today. The high-gloss magazine tackles the biggest matters facing mining and reflects the evolving face of the industry through insightful and indepth articles and opinion pieces. National Mining Chronicle is a voice of clarity in the ever-changing mining space.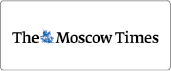 The Moscow Times is Russia's leading, independent English-language publication. Our mission is to provide foreigners and internationally oriented Russians with up to the minute news, engaging stories and well-researched journalism about the largest country on earth.
We pride ourselves on adhering to the highest journalistic standards. All editorial decisions are made independently by our newsroom team of editors and reporters, a practice that has been in place since the publication founding in 1992.
Since summer 016 The Moscow Times has its Chinese print edition that is very popular among Chinese tourists. It's distributed in Moscow hotels, restaurants, shopping molls, in airports and Chinese airlines. Next year it'll be also presented in St. Petersburg, the most popular destinations for Chinese.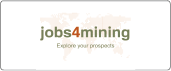 As a specialised job board www.jobs4mining.com provides talent recruitment experts with an internet platform to reach out to professional mining candidates through job advertising. Trusted by over 100,000 mining people worldwide to bring them technically challenging and interesting jobs. As an Advertiser you can rely on us to market your jobs direct to a select category of our mining database because we have built up a reputation since 2007. Contact our friendly team at info@jobs4mining.com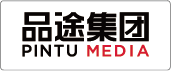 创办于2012年,品途目前是国内领先的专注于推动产业互联网科技创新的商业媒体集团。旗下拥有"品途传媒","品途智库"、"品途资本"三大业务生态,致力于打造以产业互联网媒体为先导的产业创新加速器生态服务平台。
品途旨在通过内容的价值传播、数据的信息链接、资源的能力整合,构建产业创新加速器生态平台,提升传统企业从业者的认知水平,加速企业互联网和科技化创新进程,带动产业转型升级,从而真正做到"产创融合",用创新创业促进产业发展,用产业发展反哺创新创业。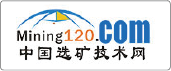 China Beneficiation Technology Network is a resource Website that provides ore dressing technical guidance services for mining enterprises. The website sets up more than one hundred navigation columns as well as 300 thousand technical articles, such as detailed annotations of ore-dressing technique, procedures of various mining documents, mining equipment selection methods, preparation and pharmaceutical of reagents, the market price of mineral products, experts online advice, mining personnel exchanges, information of mineral rights transfer. Since its establishment, the website has invited many outstanding experts of mineral processing and geology, mining and design professionals who are long engaged in mining development to summarize actual situation of mines systemically and achieve comprehensive integration of technology resources. Adhering to professional, authoritative, practical principle and good service, the website which is well received by the industry has assisted numerous mines in reducing risk, improving efficiency and achieving maximum economic benefits. At present, our website has owned the greatest impact whose registered member is more than Two hundred and ten thousand, distributing throughout domestic provinces and more than 30 countries abroad.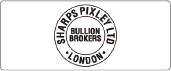 The Sharps Pixley name may date back to 1778, bearing the hallmark for old fashioned trust and discretion, but our outlook is entirely of today ...
In addition to our leading-edge online web shop, Sharps Pixley also provides the leading information platform on precious metals with some of the fastest and most complete sources of market prices, news, research and analysis – allowing investors to draw on leading sources of market information before making their investments. Our website is often described as the fastest and most complete source of precious metals news, prices and analysis and this is underscored by claims that it is consistently the fastest growing bullion website of all.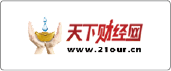 因为专注所以专业,因为坚持所以走的更远。天下财经网(http://www.21our.cn)始创于1998年,在国内以业界公认的权威行业分析,以及准确及时的全方位资讯覆盖金融行业和财经证券领域。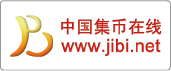 www.jibi.net,founded in 2002,ranking the No.1 coin website of China.The daily visit surpasses 500,000 times.
It has more than 30 columns,including Coin News, Market Quotation, Antique Coins,Modern Coins, Circulated Modern China Coins,Paper Money,Medals,Coin Forum ,and so on.
It is the official portal of not only Gold Coin Market Association(belongs to Inter-Bank Dealers Association of China),but also China Collectors Association Coins Commission.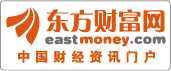 东方财富网是中国访问量最大、影响力最大的财经证券门户网站之一。 东方财富网致力于打造专业、权威、为用户着想的财经媒体。2004年3月上线。多年来,凭借权威、全面、专业、及时的优势,东方财富网持续位居中国财经类网站第一位,并不断扩大与竞争对手之间的差距,巩固优势地位。
东方财富网始终坚持网站内容的权威性和专业性,打造中国财经航母。网站内容涉及财经、股票、基金、期货、债券、外汇、银行、保险等诸多金融资讯与财经信息,全面覆盖财经领域,每日更新上万条最新数据及资讯,为用户提供便利的查询。网站全体员工以"没有休息日、新闻不过夜"作为工作口号,保证让广大用户在第一时间尽览天下财经及理财资讯。东方财富网从用户需求出发,打造中国最大、最火爆的互动平台。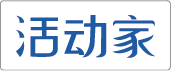 Huodongjia is a professional conference platform for query and registration , gathered with various of different industies quality meetings. Each year more than 100,000 business meetings released here, and millions people buy tickets for their target event in huodongjia.
It creates a new conference information platform and provides services of conference release, marketing, conference sharing, live video, live conference , guest presentations, lecture notes and others which offers the opportunities to those who are in demand of meeting with the industry elites. Make a need for people to meet the industry's elite. To find a meeting ,please on www.huodongjia.com.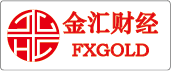 金汇财经(www.fxgold.com)是一家外汇行业的专业媒体。我们的服务对象是外汇贵金属全行业,包括券商、代理商(IB)、投资者。我们提供线上外汇资讯发布与经纪商品牌推广服务,同时也会定期在全国各地举办各类大中小型的行业交流会。除此以外,金汇财经结合市场需求与自身技术优势,推出了与微信完美结合的一键跟单软件,该软件既满足了代理、资管团队和经纪商市场推广的需求,也为他们维护客户提供了一个引流潮流的新工具。金汇财经,只为提供专业服务。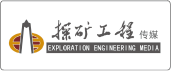 《探矿工程(岩土钻掘工程)》杂志创刊于1957年,郭沫若亲笔题写刊名。目前为月刊,国土资源部主管,地质出版社、中国地质科学院勘探技术研究所主办。中国期刊方阵期刊,全国优秀科技期刊。内容包括钻探与钻井工程、岩土工程、隧道与爆破工程三大方面。2009年开通了探矿工程行业门户网站——探矿工程在线,并将网站建成了探矿工程(岩土钻掘工程)技术网络服务平台。2010年创办了探矿工程学术论坛,定期举办全国性的行业学术交流活动。探矿工程杂志,行业内创刊最早、发行量大、影响面广。记录探工发展历程,展现岩土工程技术。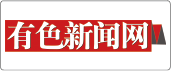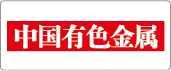 《中国有色金属》杂志社是在中国有色金属工业协会及有色金属技术经济研究院领导的共同关心和指导下,由《中国有色金属》(半月刊)、《世界有色金属》(月刊)两个杂志社于2008年2月进行机构整合而成。
目前《中国有色金属》杂志社共有员工30人,设有记者部、编辑部、网络媒体部、综合部等业务部门。主要出版经营《中国有色金属》、《世界有色金属》两本全国公开发行的杂志及有色金属行业专业统计内部资料《有色金属统计》(月刊,北京市新闻出版局颁发准印证)。
经过多年的积累和发展,《中国有色金属》杂志社建立了庞大的行业记者队伍和企业信息员组织,和高水平的行业专家队伍,具有完善的信息采集系统和权威的行业分析系统;读者遍布行业各有色金属企业和研究机构及各级管理部门,有着十分重要的行业影响力和号召力。
我们的目标是将《中国有色金属》杂志社打造成行业一流的品牌传媒中心。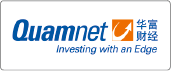 Oceanwide Financial Media Limited's Quamnet.com, is a popular bilingual financial website under China Oceanwide International Financial Limited (Stock code: 0952) in Hong Kong. It is famous for its independent, in-depth stock analysis and market-beating investment recommendations on each trading day. Established in 1998, our mission is to provide successful investment strategies, professional stock advice and precise analysis.

Financial experts of Quamnet.com provides marketing leading and professional investment recommendations on value investing, technical analysis and financial techniques of companies and markets both in China and Hong Kong, with charts, instruments, stock quotes, important financial news and information.
Quamnet has been organizing seminars, introductory and advanced courses on investment, as a way to educate the public for investment knowledge. Meanwhile, Quamnet has been an organizer for prestigious annual events, namely "Quamnet Outstanding Enterprise Awards", "QuamIR Awards" and "Quamnet Giant Financial Forum"; meanwhile it provides integrated marketing solutions for enterprises, assisting the companies for exploring broader scope of business opportunities.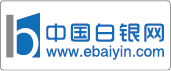 中国白银网(上海找银网络科技有限公司),由中国白银集团全资子公司上海华通铂银交易市场出资组建,是打造中国最专业的白银产业链以及互联网金融市场服务的专业平台。集覆盖贵金属、基本金属、小金属、外汇等资讯,提供实涵盖华通现货白银报价以及国际国内金融市场行情、国内外专家机构专栏、会议会展等服务,是中国白银行业第一门户网站,也是国内白银现货价格的权威发布机构。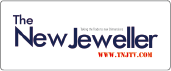 TNJ Global media is a multi dimensional publishing group company for the global Gem and Jewellery industry. Led by publishing industry stalwarts, TNJ Global media today has made a mark through its state of the art unbiased trade news service mediums, be it trade news magazines, Internet television portal, or education series. The Group has achieved innumerable accolades from the global jewellery industry and today the news services offered through various mediums from the group have transformed many a business houses through garnering accurate information on global trade, technology and education, latest trends in design, seminars and conferences. The global Gem and Jewellery trade members see us as an authentic support partner to build partnerships and enhance growth.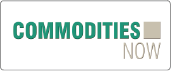 Commodities Now is the online service specializing in the traded commodity complex… in power and energy, industrial and precious metals, agriculture and softs, together with renewable energy and emission markets, logistics, legal, regulatory policy, and specialist technology. Since 1997 we have been developing our expertise and market connections to provide commodity professionals and the wider investment community with dedicated research and intelligence on the commodity markets.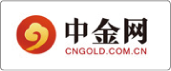 中金网(cngold.com.cn)创建于2006年2月,是中国互联网协会会员单位。在中国贵金属行业协会的全力支持下,中金网历经八年时间,以颠覆式创新的模式,重新定位高端投资类门户网站,形成了一个集资讯、行情、媒体、服务为一体的在线金融平台,旨在打造最权威的中文财经新媒体。
中金网集方便、实用、权威的集投资学习、交流互动和资讯行情于一体,始终关注全球股票、黄金、外汇、原油、基金的资讯及行情。
中金网本着"诚信经营,科学管理,公平、公正服务投资领域"的服务宗旨,以及"专业服务、合作共赢、创造价值"的服务理念,为广大投资者及合作伙伴,提供了一整套资讯、行情等媒体及数据相关服务。此外,中金网依靠强大的科研能力和媒体资源,成就了丰富细致的产品和臻于完美的用户体验,为广大用户提供多平台、多渠道优质贴心的投资服务。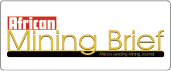 African Mining Brief is a bimonthly Pan African publication that covers developments in mining, gas and oil sectors in African countries. African Mining Brief is distributed through print and digital platforms to people in executive positions in oil, gas and mining companies, natural resources ministries in different countries, mining research entities, and Engineering Procurement and Construction Management (EPCM) involved in medium to large scale oil, gas and mining projects in Africa.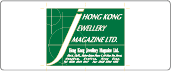 Established in 1978, Hong Kong Jewellery is celebrating its 40th anniversary in 2018 and embracing the new milestone of development. As the first Hong Kong-based English-Chinese bilingual professional trade publication, Hong Kong Jewellery has been providing global readers with up-to-date information and news worldwide, in depth feature stories, comprehensive market reports and trendsetting design directions since the beginning. The fresh perspectives and smart style are considered a pioneer in the publications of its kind in the region.
Hong Kong Jewellery is one of the most influential professional publications in the region. Published four times a year (three issues in print and one online) with a controlled circulation of 6,000 copies per issue, Hong Kong Jewellery is mailed directly to global subscribers, trade organisations, laboratories, academic institutes and government bodies; and a considerable portion is reserved for trade practitioners at the world's most significant jewellery exhibitions.
In a bid to harmonise with the fast growing world of internet, Hong Kong Jewellery is also available in digital version. The meticulously-designed website (www.HKJM.com.hk) and the mobile application for iPad are ready for global viewers to read the Magazine anytime, everywhere. Search 香港珠寶, Hong Kong Jewelry'or HKJM' at App Store for free download. Capitalising on the power of social media, we are also active on Facebook and Instagram delivering quality and interesting information to global viewers, making interaction with them, while stirring up their emotions towards fine jewellery.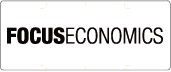 FocusEconomics is a leading provider of economic analysis and forecasts for 127 countries in Africa, Asia, Europe and the Americas, as well as price forecasts for 33 key commodities. The company is supported by an extensive global network of analysts.Since its launch in 1999, FocusEconomics has established a solid reputation as a reliable source for timely and accurate business intelligence among Clients from a variety of industries, including the world's major financial institutions, multinational companies and government agencies.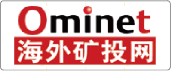 OMINET is committed to serving the global mining company,building a huge information service platform for global mining investment and financing.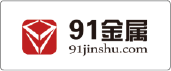 91金属(91jinshu.com)是中国专业的第三方有色金属全产业链现货交易平台,是面向有色金属产业链,采用自营+撮合模式,提供工业白银、黄金、铟、铜、铝、铅、锌等大宗商品现货撮合、现货直营、供应链金融等一体化的综合性服务,致力于打造成中国专业的有色金属现货交易平台。91金属每日独立发布的上海白银(1#)参考价格已成为白银中下游行业定价的风向标!
平台运营主体-上海铟银商贸有限公司是上海市普陀区白银协会会员单位,拥有独立的进出口权,公司定位于稀贵金属及有色金属产业服务,是一家集互联网+、贸易、投资、加工、产业投融资于一体的金属产业服务商!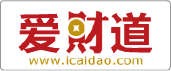 爱财道,专业的股票、贵金属、新三板投资服务平台。创立于2009年,是国内专业的垂直财经及金融信息服务网站。网站内容涵盖财经、股票、新三板、黄金、白银、期货等,定位于做领先的投资服务平台和具有行业影响力的网络财经媒体,坚持"专业、创新、共赢"的经营理念,时刻关注投资者需求,不断提高自身核心竞争力,全力打造资讯、金融、服务全方位的财经服务平台,通过自身的不断努力,提供多元化的产品与服务,使爱财道成为中国中小投资者贴心的金融信息服务平台。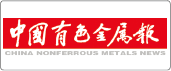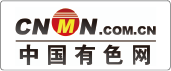 中国有色网属于中央新闻网站,是国务院新闻办公室批准、中国有色金属工业协会主管、中国有色金属报社主办、北京中色报网络信息科技有限公司承办的中国有色金属行业综合门户网站。中国有色网内容包括行业新闻,市场动态及行业内各金属的及时行情与动态等。发布方式包括网站发布和无线发布两种,为不同用户提供不同的传送方式。
《中国有色金属报》立足有色金属行业,面向全社会,全面报道有色金属工业领域信息,是中国有色金属行业唯一的覆盖全行业、最具权威性、报网一体的立体综合信息传媒。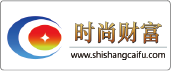 时尚财富网隶属于北京盛源开创网络技术有限公司,向投资者提供外汇黄金实时行情信息与财经新闻、专家评论等。我们拥有广泛忠实的用户,有效地针对特定目标受众传递推广信息使在线推广更具针对性、实效性和可监测性。依托有效的知识型组合和网络化资源,帮助客户更精准高效地发掘市场机会我们致力成为专业金融理财服务机构的忠实合作伙伴。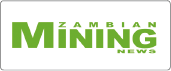 Zambia's premier source of mining news.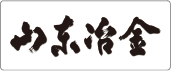 《山东冶金》是中国冶金及用钢产业中具有一定影响力和良好品牌形象的科技期刊,双月刊,国内外公开发行,入选"中国期刊方阵"双效期刊,多次被评为全国冶金优秀期刊和山东省优秀科技期刊。
《山东冶金》主要报导冶金工业的发展动态、科研、管理、设计、生产和建设等方面的先进成果与经验,重点介绍国内外同行业的先进技术、先进设备、适用技术、科学管理、专题综述与科技动态等。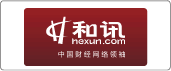 和讯黄金是国内贵金属门户专业权威网站,为和讯网旗下网站,融合国际财经资讯、贵金属市场最新动态、专家金评等。拥有专业的黄金白银市场数据、实物金品牌数据,以及黄金外汇人气论坛和博客互动平台。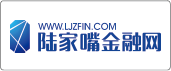 陆家嘴金融网(www.ljzfin.com)是新华社中国金融信息中心打造的面向全球的金融类垂直网站。
作为中国金融信息中心运营板块之一,陆家嘴金融网依托新华社品牌优势和资源优势,汇集最新财经资讯,分析解读财经领域的重大政策与事件,为中外投资者、金融界专业人士以及关注财经资讯的用户提供分析报告、投资情报等实用信息。网站还承接举办大型活动、提供高端论坛直播、定制化品牌传播、舆情报告发布等商务项目,为客户提供全方位、全路径的品牌传播、智库咨询、研究报告、视频直播等服务。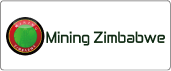 Mining Zimbabwe Magazine's core focus is on the ever evolving face of the Mining industry, trends, new technologies being developed and used to improve this crucial sector, as well as new opportunities and investments arising from it. We bring industry experts, financial experts and economic as well as legal experts together to give our readers an in depth look into Zimbabwe's mining sector. This magazine is published with the sole purpose of growing and empowering the mining industry and highlighting all its challenges as well as putting forth expert solutions and services.