Senior Media Partner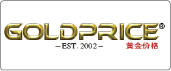 goldprice.org as the World's number 1 gold price website is proud to be the senior media partner for the 11th China Gold and Precious Metals Summit 2016.
Media Partners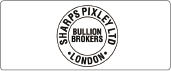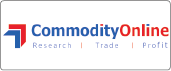 Commodity Online Group operates a stream of business verticals focused on market research, technology solutions, trading in stocks, commodities and currencies in India with one of India's largest research houses on agri, metals and bullion commodities. More on www.commodityonline.com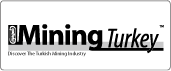 Mining Turkey has been the first and only English mining magazine published in Turkey. The vision of the magazine is promoting Turkish mining industry to international mining companies and foreign-invested companies and their executives who present in Turkey. The magazine consists of articles, reviews, interviews, recent developments about Turkish mining industry as well as company profiles, case studies and high technology products. All articles and reviews are written by eminent people of mining industry or lecturers of prestigious universities. Mining Turkey creates a great opportunity for the companies which desire to collaborate with international mining companies in abroad or Turkey.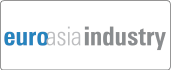 Euroasia Industry magazine is a quality, monthly publication that provides insightful comment and analysis of today's foremost business developments, encompassing international trends in trade, market challenges and technological innovations. The global metals market is a core area of focus in the magazine, and we speak to successful companies from around the world about their achievements to date, current and upcoming projects, interesting investments, and strategies for future success. Technology is making the world a smaller place, globalisation is a fact of life, and we continue to bring our senior executive readership the very best of the international business community.
www.euroasiaindustry.com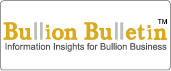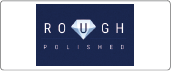 Rough&Polished is a news agency based in Moscow and covering events in the diamond industry and jewelry markets worldwide, also highlighting developments related to other precious gems and precious metals. News and comments on the Rough&Polished website at http://www.rough-polished.com/en/ are published in Russian, English and Chinese. Our policy is to play the role of an interface between Russian-, Chinese-, and English-speaking professionals to give them a possibility to exchange business views and experience. Our readers are offered on-line industry news reported by our correspondents in Russia, Namibia, Belgium, Netherlands, Italy, China, India and the United States; exclusive interviews with industry participants; comments and analyses by international experts. These materials are used by diamond companies, government agencies, as well as by a great number of other mass media.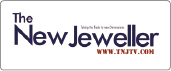 TNJ Global media is a multi dimensional publishing group company for the global Gem and Jewellery industry. Led by publishing industry stalwarts, TNJ Global media today has made a mark through its state of the art unbiased trade news service mediums, be it trade news magazines, Internet television portal, or education series. The Group has achieved innumerable accolades from the global jewellery industry and today the news services offered through various mediums from the group have transformed many a business houses through garnering accurate information on global trade, technology and education, latest trends in design, seminars and conferences. The global Gem and Jewellery trade members see us as an authentic support partner to build partnerships and enhance growth.