Media Partners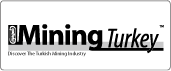 Mining Turkey has been the first and only English mining magazine published in Turkey.The vision of the magazine is promoting Turkish mining industry to international mining companies and foreign-invested companies and their executives who present in Turkey. The magazine consists of articles, reviews, interviews, recent developments about Turkish mining industry as well as company profiles, case studies and high technology products. All articles and reviews are written by eminent people of mining industry or lecturers of prestigious universities. Mining Turkey creates a great opportunity for the companies which desire to collaborate with international mining companies in abroad or Turkey.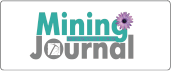 The Mongolian Mining Journal (MMJ), now ten years old, was the first bilingual journal to provide information on the Mongolian mining industry. It has won accolades from the very beginning, being named, in 2008, 2012, 2013, and 2016 by the Mongolian Journalists' Union as the nation's best journal.

An experienced team of journalists covers all facets of mining and relevant economic issues. Apart from news and interviews with policy makers and those in the news, every issue of the MMJ carries pieces giving the background to political and economic developments and analyzing their likely impact on the mining sector. The MMJ always seeks the views of professional experts, lawyers, academics, foreign observers and research companies so that all reports are accurate and give divergent views.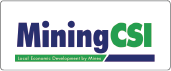 Mining CSI publication is a communication platform for mining companies to showcase the success stories and good work they do within their communities.

Mining companies contribute millions of rands every year to these communities as part of their Social & labour Plans (SLP's) commitments including Local Economic Development (LED's) bursaries, health, housing and schools. However, many South Africans are not aware of these enormous contributions.

Mining CSI is also a proud partner of Annual Mining Indaba, Joburg Indaba and Junior Mining.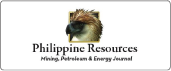 Philippine Resources Journal is the magazine of the Energy business in the Philippines, specializing in the Minerals, Oil & Gas and Renewable Energy sectors.

We are the magazine that the key people in mining, petroleum and renewable energy rely upon for news and feature coverage of their business – including new and ongoing projects, exploration and development, company activities and profiles, technology advances, people on the move, conferences and expos, and other important updates.

Philippine Resources thus offers a major marketing and advertising opportunity. Companies doing business in the mining, oil & gas and renewable energy sectors now have a cost-effective way to significantly increase their brand exposure and promote their products and services to the right people – to their clients and potential buyers.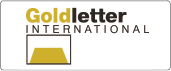 Goldletter International published since the 1980s; an international premier independent information and advisory source on investing in the worldwide gold equity markets, in particular with a specific focus on attractive equity investment opportunities in emerging gold regions.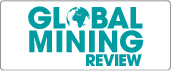 New for 2018, Global Mining Review focuses on technology and market trends in the international mining and mineral processing industries. The magazine provides coverage of the mining industry, including regional reports, case studies on major mining projects worldwide, and detailed technical articles covering underground and opencast mining, minerals processing and materials handling. Global Mining Review is distributed globally, with bonus distribution at key mining exhibitions and conferences throughout the year.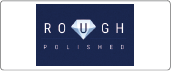 Rough&Polished is an online news agency established in 2007, based in Moscow and covering events in the diamond industry and jewelry markets worldwide. We are also covering events related to other precious gems and precious metals. News and comments on the Rough&Polished website at http://www.rough-polished.com/en/ are published in Russian, English and Chinese. Our policy is to play the role of an interface between Russian-, English- and Chinese-speaking professionals to give them a possibility to exchange business views and experience. Our readers are offered online industry news reported by our correspondents in Russia, Namibia, Belgium, Italy, China, India and the United States; exclusive interviews with industry participants; comments and analyses by international experts. These materials are used by diamond companies, Russian ministries and other government agencies as well as by a great number of other mass media.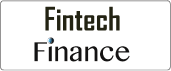 Fintech Finance works with prominent executives in the industry to provide key decision-makers globally within the foremost financial services organizations with consistent and accurate intelligence on emerging trends, breakthrough technologies and stimulating developments, helping them to make informed decisions. At Fintech Finance, we produce monthly video episodes looking at range of topics within financial services, as well as attending some of the most prominent events within the sector.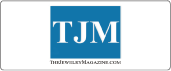 Promoted by experts of Gem and Jewellery trade and Media. Established in 2016, TJM is committed effectively the scattered efforts of individual jeweller to make the Gem and Jewellery sector a powerful engine driving India's export-let growth. With more than 12000 members spread all over the country, the TJM is primarily involved in introducing the India Gem & Jewellery products to the international market and leverage their international relationships to promote exports. To achieve this the TJM provides market information to its members regarding foreign trade enquiries, trade and tariff regulations, rates of import duties, and information about jewellery fairs and exhibitions. TJM is continuously working towards creating and retaining a pool of artisans, designers that are trained as per international standards so as to consolidate the Indian jewellery industry and establish it a prominent global player in the jewellery segment.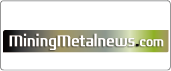 Miningmetalnews has since the start been covering all the latest news from the mining and metal industry from all over the world. We offer a major marketing and advertising opportunity for Companies doing business in the mining and metal industry and we have the best ways to increase visibility and brand exposure.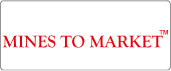 Mines to Market – first of its kind completely vertically integrated magazine for diamond and jewellery industry is the latest endevour of Mines to Market. We aim to work with the world's best experts from the field of mining, rough diamonds selling, diamond manufacturing, polish selling, jewellery designing, manufacturing, whole selling and retails. We aim to offer excellence and serve our readers with information, news, analysis and reports which they can use and get benefit out of it.

As the name suggests Mines to Market we aim to vertically integrate information of the entire value chain. We are going to provide information for the professional and B2B market. Gems and jewellery trade and industry professionals rely on our expertise in the media. It's a global magazine for global business.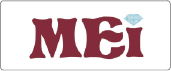 MEI's highly acclaimed conferences bring together leading academics, researchers and industrialists from around the world, to discuss the latest developments in mineral processing and extractive metallurgy.

These high profile meetings bring quality presentations to an international audience, culminating in final publication in the respected, peer-reviewed Minerals Engineering journal.

They are well established on the international calendar of events, and have achieved a reputation not only for the high quality of the papers presented, but also as an ideal forum for meeting fellow professionals in a relaxed and informal atmosphere. Full details of the range of events can be found at www.min-eng.com/conferences.


PORTAL is a quarterly magazine that consolidates Technical Information, Progress Reports, News Developments, Issues and Concerns on the mining industry. It is committed to communicate the good Safety and Health, Environment and Social (S.H.E.S.) practices within the industry to government agencies, local government units, business sector and the public in general. PORTAL Magazine houses regular article contributions from government agencies and mining organizations. Every issue of PORTAL Magazine is being distributed for FREE to the following:

· Mining Companies
· Government and Mining Organizations
· Local Government Units
· Academe
· Industry Suppliers
· Impact Communities
· and other Stakeholders
· Choice Hotels and Establishments
· Schools


Well- known Internet edition highlights and brings significant events in trade sectors (construction, mining, industry, road, transportation, oil&gas, IT). A media partner and an active participant of important events at the federal and industry levels, its stuff is invited as participants and speakers to significant events conducted by international associations, federal agencies, companies, corporations and embassies. In addition to active news and events coverage the edition provides relevant analytics, offers important interviews and on-the-site reports. Our mission is to unite professional audience to bridge the gap between Russian, CIS and World markets.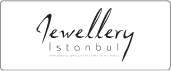 Why Associate with us for Digital Marketing?

Digital Marketing Strategy for businesses of all sizes: We understand that the online marketing needs of small and growing businesses are different from those of the mature companies. We have unique strategies which are effective in increasing website visits and leads at low costs. All our services are towards introducing your company to the world, increasing your web site visitors, brand awareness by publishing articles and press releases, brand awareness by targeted visitors, be social media tagged, Easily Advertise your product and meet export opportunities.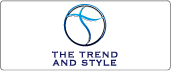 TheTrendandStyle.com is one of the world's largest online publications that deliver an international viewpoint on the latest news about trends of fashion and luxury, Internet technology, business and culture. In summary theTrendandStyle.com is simply exposing trends on life style, high technology, and travel and luxury consumption materials. All form of luxury holiday destination to worldwide known SPA Wellness centers, from the latest developments of audio and video tools to motor vehicles produced with the latest technology, from the perfect jewelries to haute couture works, a wide range is waiting for you.