Association Partner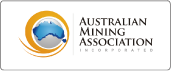 The Australian Mining Association Incorporated (AMA) was formed to be an association of associations and has established agreements with a variety of bodies around the world to co-operate, including with organizations in the Australian mining industry.
AMA's directors have long experience in the mining/finance industry and have held senior positions, both in publically listed and private companies/organizations in Australia and some overseas.
The Australian mining industry enjoys an excellent reputation worldwide as being a leader in many fields, including exploration, mining, mine safety, processing, marketing, government regulations and infrastructure developments.
We offer professional services in providing assistance with takeovers, mergers and joint ventures, FIRB (Foreign Investment Review Board) applications, tax/accounting advice, financial advice and updating changes in government mining policy/regulations. We can coordinate meetings with Australian and State Government ministers and their senior advisors to discuss issues relating to individual needs. AMA can also assist companies who are looking for specific infrastructure projects in Australia.
AMA has developed strong relationships with companies/organizations in China over many years. AMA has been appointed as co-advisor by many major SOEs and government agencies in China. In 2016, AMA's Chairman has been honored for his 40 years' services in helping mining industry in China by Chinese Government. In May 2017 the Chinese Government wrote a letter to commend AMA's efforts in advising on Chinese mining investment overseas.
It is AMA's charter to align major overseas mining companies with relevant Australian mining companies to assist with their needs, by identifying relevant Australian companies having suitable assets for overseas buyers/joint ventures.
AMA has also organized conferences and courses in Australia and overseas to assist with developing co-operation and with showcasing Australian expertise and experience.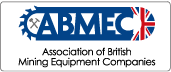 The Association of British Mining Equipment Companies (ABMEC) is the only trade association representing the UK mining equipment manufacturers and service providers.
Today ABMEC has 38 member companies, and representing £1billion of UK export business. The companies design and supply mining equipment and services for surface and underground mining of soft and hardrockmaterials such as coal, potash, gypsum and salt. Members' expertise also includes quarrying and tunnelling.
UK companies have excellent proven results at extracting minerals, using best practice and the highest safety standards, while delivering cost effective solutions for demanding and challenging circumstances. Members are competitive in global markets, while complying with tough legislative and environmental controls.
Many member companies provide specialised equipment for the underground coal mining industry. The equipment produced includes face cutting and extraction equipment, roof support and conveyor clearance systems, materials handling, electrical supply and control, communication systems, gas monitoring and drainage.
Association services include information gathering and dissemination, networking opportunities, the chance to partake in inward and outward missions and access to government funding.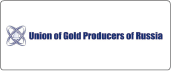 The Union of Gold Producers of Russia (UGPR) – is a non-commercial organization which was founded in 1995. Active participation ofthe Union of Gold Producers of Russiain the preparationof legal base ofthe gold mining industryhave a big influence on the daily activities ofgold miningcompanies in Russia.
Among themembers of the Union-companies producingprecious metals and preciousstones, refineries, commercial banks and engineering companies. Union of Gold Producers of Russia includes few biggest Russian gold mining companies, which produce about 70% of gold ore in Russia.
The Chairman of the Union of Gold Producers of Russia is Sergey Kashuba, former banker, who also worked in several gold mining companies.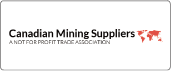 Canadian Mining Suppliers™ is a not for profit trade association introducing mining suppliers to business partners and mining buyers around the globe.
Join today to increase your marketing potential.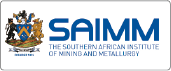 The SAIMM is a professional institute with local and international links aimed at assisting members source news and views about technological developments in the mining, metallurgical and related sectors as well as embracing a professional code of ethics. The SAIMM also attempts to fulfill what it sees as its obligations to the various communities and the environment in terms of the SAIMM's Charter. In addition, the institute is active in bringing together the mining and metallurgical fraternity in terms of research, shared-experiences, education, personnel as well as students.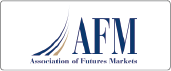 The Association of Futures Markets (AFM) is a not-for-profit association formally established in 1998 with the prime objective to promote and encourage the establishment of new derivative and related markets. The 2018 annual conference of AFM is organised in Bangkok on January 25-26.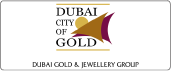 Dubai Gold & Jewellery Group (DGJG) is the only government recognized trade body for the gold and jewellery industry of Dubai, having members from all gamut of the trade. This non-profit trade body was formed under the directives of Dubai Economic Department in the year 1996 to unite the gold and jewellery industry. Over the years, the Group has been working towards establishing Dubai as the 'City of Gold' and 'Jewellery Destination of the World'.
The Group functions as an industry representative association and trade body aimed to promote the jewellery industry of Dubai locally and internationally through various events and promotions.
The group was formed in 1996 with the support of Department of Economic Development, World Gold Council and Dubai's Jewellery traders primarily to support the first edition of Dubai Shopping Festival; the group has since then evolved into a prestigious trade body that promotes Dubai as a 'City of Gold' and 'Jewellery Destination of the World'. Through its tag line – Quality Jewellery at the world's best price & various promotional activities both locally and internationally, the Group has helped not only to brand Dubai as the "City of Gold" but also as the "Jewellery Destination of the World". This has strengthened the image of Dubai in the minds of the consumers and Jewellery traders internationally.
The Group currently has over 600 members representing the entire gamut of the industry including jewellery manufacturing, gold bullion, diamond and gold jewellery wholesale, retail etc. As a membership driven organization; our priority is to keep your best interest at the forefront of all our activities. We have an administrative team dedicated to cater to member affairs, grievance and concerns related to gold and jewellery industry.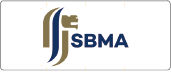 The Singapore Bullion Market Association (SBMA) is a non-profit organisation established in 1993 representing key stakeholders from the precious metals industry, including bullion banks, exchanges, refineries, bullion merchants and secured logistics support companies.
The association plays a pivotal role in the development of the precious metals market in Singapore and beyond, connecting regulatory bodies and industry players, as well as promoting the Asian precious metals market internationally.
SBMA's vision is to make Singapore a trading hub and nerve centre in Asia for the precious metals industry, building on the country's innate attributes of neutrality, stability, excellent connectivity and reputation as an important centre of finance.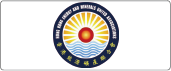 Hong Kong Energy and Minerals United Associations (HKEMUA), is a non-profit Chamber of Commerce for energy and mining industry in Hong Kong.
Our associations has served the sector since 2006, as a bridge of local and overseas enterprises, government agencies and professional institutions. Our members' businesses are widespread over a vast spectrum of resources, including international trade, mine development, iron ore, gold, silver, copper, coal, non-ferrous minerals, natural gas, oil and also investment. Some of them are listed on stock exchange markets in Hong Kong and overseas.
Over the years, we have been actively taking part in various international conferences and holding field trips to visit international economic organizations and investment projects, continuously exploring and developing the energy and minerals market, creating dynamic business opportunities for the sector.