媒体合作伙伴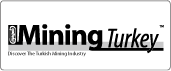 Mining Turkey has been the first and only English mining magazine published in Turkey.The vision of the magazine is promoting Turkish mining industry to international mining companies and foreign-invested companies and their executives who present in Turkey. The magazine consists of articles, reviews, interviews, recent developments about Turkish mining industry as well as company profiles, case studies and high technology products. All articles and reviews are written by eminent people of mining industry or lecturers of prestigious universities. Mining Turkey creates a great opportunity for the companies which desire to collaborate with international mining companies in abroad or Turkey.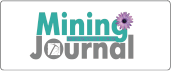 The Mongolian Mining Journal (MMJ), now ten years old, was the first bilingual journal to provide information on the Mongolian mining industry. It has won accolades from the very beginning, being named, in 2008, 2012, 2013, and 2016 by the Mongolian Journalists' Union as the nation's best journal.

An experienced team of journalists covers all facets of mining and relevant economic issues. Apart from news and interviews with policy makers and those in the news, every issue of the MMJ carries pieces giving the background to political and economic developments and analyzing their likely impact on the mining sector. The MMJ always seeks the views of professional experts, lawyers, academics, foreign observers and research companies so that all reports are accurate and give divergent views.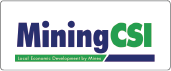 Mining CSI publication is a communication platform for mining companies to showcase the success stories and good work they do within their communities.

Mining companies contribute millions of rands every year to these communities as part of their Social & labour Plans (SLP's) commitments including Local Economic Development (LED's) bursaries, health, housing and schools. However, many South Africans are not aware of these enormous contributions.

Mining CSI is also a proud partner of Annual Mining Indaba, Joburg Indaba and Junior Mining.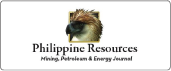 Philippine Resources Journal is the magazine of the Energy business in the Philippines, specializing in the Minerals, Oil & Gas and Renewable Energy sectors.

We are the magazine that the key people in mining, petroleum and renewable energy rely upon for news and feature coverage of their business – including new and ongoing projects, exploration and development, company activities and profiles, technology advances, people on the move, conferences and expos, and other important updates.

Philippine Resources thus offers a major marketing and advertising opportunity. Companies doing business in the mining, oil & gas and renewable energy sectors now have a cost-effective way to significantly increase their brand exposure and promote their products and services to the right people – to their clients and potential buyers.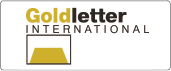 Goldletter International published since the 1980s; an international premier independent information and advisory source on investing in the worldwide gold equity markets, in particular with a specific focus on attractive equity investment opportunities in emerging gold regions.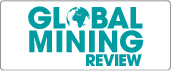 New for 2018, Global Mining Review focuses on technology and market trends in the international mining and mineral processing industries. The magazine provides coverage of the mining industry, including regional reports, case studies on major mining projects worldwide, and detailed technical articles covering underground and opencast mining, minerals processing and materials handling. Global Mining Review is distributed globally, with bonus distribution at key mining exhibitions and conferences throughout the year.